"Your best days are ahead of you. The movie starts when the guy gets sober and puts his life back together; it doesn't end there."– Bucky Sinister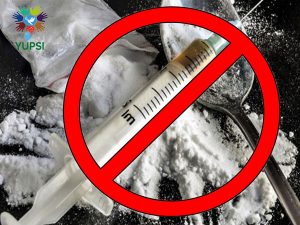 One really isn't free if there are externalities controlling their actions, desires, whims and lifestyle. One such externality is Drugs and it has been hindering not only the individual development but also that of the nation.
A considerable chunk of the Indian population is corroding at the hands of substance abuse. Alcohol, Tobacco, Cannabis, Opiates, injected drugs, and other intoxicants have penetrated rural as well as urban parts of the country. The advisory information and preventive measures in place are proving to be less-than-adequate. Consequently, drug abuse at a nationwide scale is an imminent threat that jeopardizes our socio-economic growth at large. To counter the risk at hand, we aspire to redirect the youth away from drugs via educational and reformational initiatives. We intend to work closely with de-addiction centers and all other organizations working towards creating a drug-free India.
Unmukt will be one such platform where addiction will be tackled through an approach which advocates compassion, understanding and empathy.
We are an appointed member of State Committee on Nasha Mukt Bharat of Chandigarh Administration under the aegis of Government of India.
Status: Ongoing and Active
Mode:  Active Volunteering, Government liasioning and Technology