"And one day she discovered that she was fierce, and strong, and full of fire, and that not even she could hold herself back because her passion burned brighter than her fears."-Mark Anthony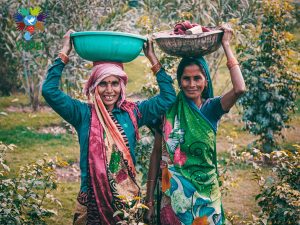 Unjust power dynamics based on gender are nothing but a thorn in mankind's feet. They emerge out of primal predispositions that no longer find any congruence with the future that we're trying to build. Moreover, women's empowerment has been the noblest of causes since the medieval ages. Thus, we intend to undertake several interventions that challenge pre-existing gender-based structural inequalities in rural as well as urban areas.
At YUPSI we aim to facilitate activities and workshops that provide women of Chandigarh with necessary means to ensure their growth and in turn the growth of our society. Our key areas of focus include education, employment, basic hygiene, and the abolishment of archaic and discriminatory practices.
Status: Proposed and Seeking Fund
Mode: Active Volunteering, Multi Agency Liasioning and Technology