"An athlete cannot run with money in his pockets. He must run with hope in his heart and dreams in his head."

– Emil Zatopek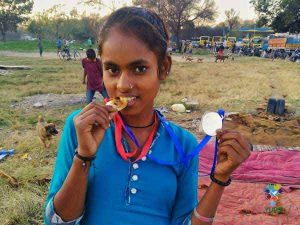 Athletic pursuits serve as an excellent catalyst for channelizing the grit, determination, and growth-potential characteristic to the youth of the country. Furthermore, sports offer a rewarding pathway for high-risk individuals who turn to intoxicants in the absence of proper direction and guidance.
YUPSI firmly believes no dream is unachievable and that one should take necessary steps to fulfill it. Lakshya aims to invigorate these sports and give direction to such children who wish to pursue it by acting as a mentor, provider and supporter.
Thereby, we intend to provide promising athletes with the necessary infrastructure and resources to pursue excellence at the national and international levels.
Status: Ongoing and Seeking Fund
Mode: Active Volunteering, Multi Agency Liasioning and Technology