"If they don't give you a seat at the table, bring a folding chair."-Shirley Chisholm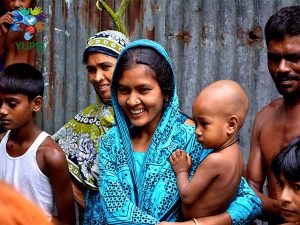 To sensitize and promote collective action in protecting the rights of the children, women, specially abled, SC, ST, OBC, Economically weak and Socially excluded communities.
Five fingers when clenched together become a fist. Similiarly, if the circumstantially-challenged portions of the society start acting in synergy with each other, their collective voice is bound to be heard by the masses. We aim to bring about the above-mentioned amalgamation of people belonging to various socially challenged segments of the country.
The initial-tier of individuals we wish to work with can be from the ranks of underprivileged children and women, specially-abled people, socially backward classes, enonomically challenged communities, and other socially-excluded groups.
Status: Proposed and Seeking Fund
Mode: Active Volunteering, Multi Agency Liasioning and Technology